Lifestyle
CLUB LIFE HAS A NEW TWIST AT AUSTIN COUNTRY CLUB!
In just under three years the Club created a brand new, resort-style facility for it members with the remodel of the restaurant, pool, cabana bar, and more! Bunkers, a newly renovated pub-style restaurant with full service bar serves as the gathering space next to the new HD golf simulator experience and lounge adjacent to Bunkers. Upstairs in the clubhouse, the completely refreshed main dining area and spacious banquet facility beautifully accommodates functions for up to 285 guests. And the newly renovated pool complex and cabana bar + kitchen offer the best of summer fun for all. Come tour the club!
Club Events
Nothing means more than spending time with family and friends while enjoying the company of other club members! ACC provides an extension to your home with a variety of gathering spaces and activities for all to enjoy. Come experience a variety of seasonal fun at the Club!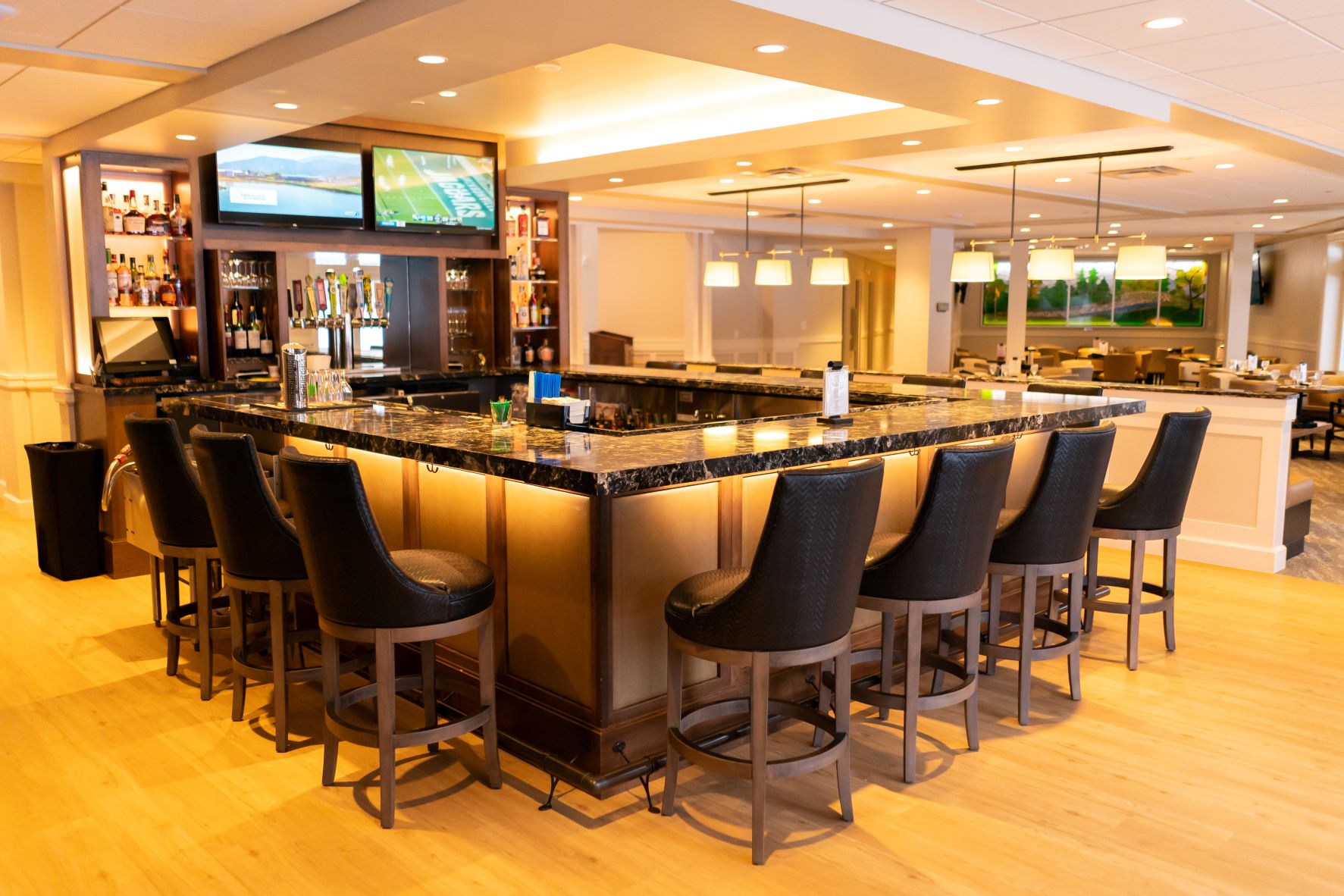 Club Dining
Members and guests enjoy seasonal craft cocktails and a curated selection of fine wines to savor along with a variety of sandwiches, salads and appetizers in the pub-style restaurant, Bunkers, located on the main level. The Main dining room upstairs features our fine dining experience where our Executive Chef and culinary professionals are excited to showcase their expertise. And the Cabana Bar + Kitchen located poolside features the best of summer fare. There's something for everyone to enjoy!
A Message from Our General Manager
"Members are really enjoying the new clubhouse and the golf simulator. We look forward to an early course opening and an exciting 2023 season as well as fabulous dining, social and special event programming for the entire family."
- William Budion, CCM, General Manager